Graduates look to the future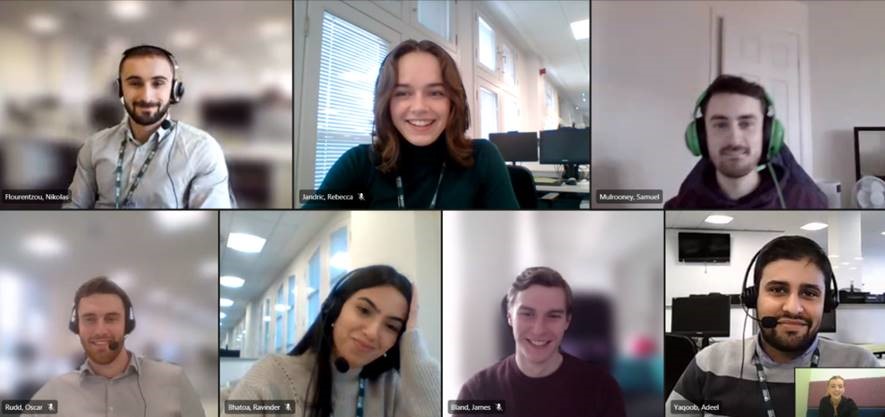 Our graduates are helping shape the future of storm overflow reporting and hope their innovative ideas will give real time insight on the potential impact that wastewater has on our natural environment.
Our CEO Steve Mogford has set our graduates the challenge to enhance the monitoring of watercourses to understand the impact of storm overflows and this group of young, environmentally savvy feature leaders was delighted to be taking on this challenge.
Molly Davies, a member of the team, tells us more: "People have told us they do not like the idea of untreated sewage going into our rivers and seas, no matter how diluted and we agree. United Utilities is already doing lots of great work, including donating £300,000 to charitable organisations to enhance the rivers in the North West and we hope our work will play a part in helping protect the natural environment for years to come," explained Molly.
"United Utilities already has a good baseline of understanding so our first step is to review the methodology for measuring storm overflow spill data and look at what others are doing by analysing UK and global water industry best practice.
"Using this information we plan to develop a technology database and a plan for the future of reporting which will be adaptable for future scenarios. We're looking forward to trialling emerging technologies, for a real-time understanding of the catchment condition."
Molly says the graduate team understand working with other water companies and technology manufacturers is key to making this project a success.
"By doing this piece of work, we hope we'll be better informed to deliver a scope and budget estimate for future work programmes by having an improved understanding of the technology available. A key measure of success for this work will be to have enhanced methods of communicating opportunities and performance, both internally and externally."